Past Projects:
Emotional Nomads (1998-2007)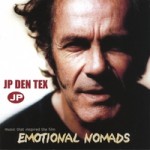 "Emotional Nomads" was the name of JP's backing band (from 1998 – 2007) and also the title of their debut album. With Jac Bico, Leon Klaasse, Bart de Ruiter & Bart van Poppel.
The critically acclaimed cd "Bad French" turned out to be their final album together (2007).
---
American Tune (2009/2010)
Successful theatre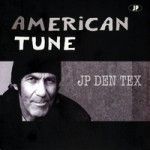 show American Tune (with Yvonne Ebbers).
A newly arrived European journalist sets out on an adventurous fact-finding trip from New York City to San Francisco. Somewhere along the twisted road he picks up disheveled Russian Elena, a former escort girl who dreams of starting a new life in California …..
Speak Diary (2011-2013)
Theater show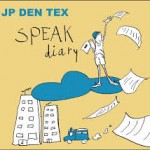 ''Speak Diary" (with Yvonne Ebbers and Arnoud van den Berg). For the first time in his life JP starts looking back. He takes a dive into his collection of teenage demo's and rerecords some of them. During the sessions he finds a way to make peace with his neglected past.
Storyteller (2013)
November 2013 Storyteller, live
album (solo at Le Perron). "A Country Boy From Groningen" highlights the story of a diffident young bass player, who decides to leave his rural northern town in order to follow his musical dream. "The Man, The Woman & The Dog" is a brand new live version of the old Tortilla classic (1971).